COMPLETIONS STUDY GROUP| Biocides in Hydraulic Fracturing and Why You Need One to Protect Your Well
When: Thursday November 12, 2020 | 11:45 a.m. to 1:00 p.m.
Where: Zoom
---
Speaker: Matheus Paschoalino, Sr. TS&D Specialist for Microbial Control, Dupont
Abstract:
Microbial Control is an important topic in Oil & Gas operations but it is often neglected due to the complexity or specificity of this subject. Many of the key problems seen during oilfield operations may have a crucial contribution from microbes metabolisms initiating or enhancing corrosion, scaling, souring, clogging and impacting directly on the productivity and operational costs. The dynamics, mixtures and reuse of the fluids in a Hydraulic Fracturing operation enable perfect conditions for the proliferation of a diverse population of microorganisms, which may behave different depending on each environment characteristics, demanding different biocide technologies according to each situation. The water composition and the complexity of the fracking additives plays a critical role on the biocide selection since unintended interactions may disactivate those actives instantaneously. This presentation will discuss some of the main paradigms of microbial control in Hydraulic Fracturing related to the need of a biocide on extreme environments, the key differences, limitations and interactions of the main biocides used on this industry. Furthermore, the presentation will highlight the importance of adequate monitoring and correct data interpretation to avoid the selection of an ineffectual biocide, resulting in high and reoccurring operational costs
Bio:
COMPLETIONS STUDY GROUP| "Honing the Zone for the Ideal Well....
When: Tuesday, October 27, 2020 | 12:00 p.m. - 1:00 p.m.
Where: Zoom
---
Title: "Honing the Zone" for the Ideal Well: Using Chemical Tracers to Understand and Gain Efficiencies in Different Plays
Speaker: Patrick Hayes, Business Development Manager North America - Tracerco
Abstract:
Using case studies, this presentation highlights the undeniable influences of different formations, their geology, potential landing zones, and completion designs on the overall production of wells. By combining quantified stage production of water, oil, and gas phases into a 4D model and evaluating stage performance overtime, new alternative development strategies have been created for different formations to achieve increased efficiency. Case studies will include parent and child well relationships for multiwell pads, how operators have used tracers to evaluate landing targets, and how different completions design effect production and cleanup efficiency.
Bio:
Patrick Hayes, the North America business development manager at Tracerco. With over 15 years at Tracerco, Patrick has established his expertise in chemical tracer technology by managing projects across the globe, improving efficiencies and capital investments for upstream, midstream, and downstream business units. While working for Tracerco overseas Patrick was responsible for the operations and management of the projects performed in the North Sea, Europe, Middle East, and parts of West Africa. In the US, Patrick has managed the Subsea and Reservoir unit teams and is now focused on the reservoir business development to work with operators to gain operating efficiency and better exploit reservoirs.
PRODUCTION STUDY GROUP | A Reservoir Engineer's Guide...
When: Thursday October 22, 2020 | 11:45 a.m. to 1:00 p.m.
Where: Zoom
---
Title: "A Reservoir Engineer's Guide to Fit-for-Purpose Completions- Minimum Spend for Maximum Performance"
Speaker: David Anderson (B.Sc., P.Eng.) ,CEO of SAGA Wisdom.
Abstract:
Technology has delayed the once considered inevitable "peak oil" and its subsequent decline, permitting the commercialization of oil and gas resources that were previously thought to be unmovable. Along with this, a "bigger is better" trend has emerged, which has seen an enormous influx of capital into completion and fracture stimulation operations. This trend has resulted in unprecedented production growth, year over year – but at what cost? With the collapse of the global oil market, we now face the imminent challenge of "peak demand" and smart oil and gas companies are streamlining their operations, looking for ways to lower production costs, while favoring positive cashflow over production growth. The concept of fit-for-purpose completions fits perfectly within this new paradigm. Executing successful fit-for-purpose completions requires understanding the unique connection between the completion and the reservoir, and squeezing the maximum economic benefit from every play. Overall, this is something the industry has not done well, in the past. This presentation focuses on basics such as completion compartmentalization, well placement, frac surface area, complexity and conductivity – and how to ensure these are optimized for specific reservoir types while avoiding over (or under) capitalization.
Bio: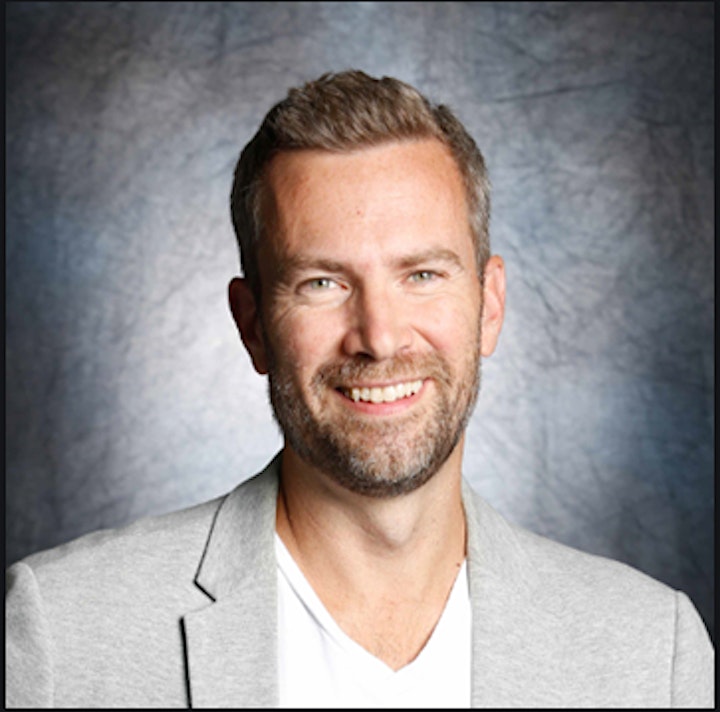 David Anderson (B.Sc., P.Eng.) is the CEO of SAGA Wisdom. David is a recognized authority in the discipline of Rate Transient Analysis and is one of the original architects of Fekete's RTA software (now IHSMarkit Harmony). David was a managing partner Fekete, where he helped build a multi-million dollar petroleum engineering software business. He has 23+ years of petroleum engineering experience and has taught training courses around the world, leading to his appointment as distinguished lecturer for the Society of Petroleum Engineers in 2014. David has co-authored 40+ technical publications and has served in multiple program and technical committee positions with the SPE.
GENERAL MEETING | Sustained Casing Pressure...
When: Wednesday October 21, 2020 | 12:00 p.m. - 1:00 p.m.
Where: Zoom
---
Title: Sustained Casing Pressure: Where are we and what is working across the United States?
Speaker: Geoff Landry, Schlumberger's North American Cementing Technical Manager
Abstract:
Sustained casing pressure (SCP) has been an ongoing issue for both new and old wells in the DJ Basin and around the United States. The best, and often most cost-effective long-term solution to SCP is to prevent it in the first place, so an effective primary cement design is critical. If encountered after the primary cement placement or post fracture treatment, SCP is a complex problem requiring a comprehensive, often well-specific solution involving advanced techniques for identifying the source of gas influx and the implementation of a tailored remediation design. This iterative process has evolved over the past several years, and many lessons have been learned that have led to the successful prevention and remediation of SCP. Please join us as Schlumberger's Domain Champion Geoff Landry discusses "what's working where and why," from a technical perspective from around America.
Bio:
Geoff Landry, Schlumberger's North American Cementing Technical Manager, is actively involved in the design and implementation of primary and remedial cement systems that address SCP.
COMPLETIONS STUDY GROUP| Dual Fracturing Operations...
WHEN: Thursday, September 24, 2020 | 12:00 p.m. - 1:00 p.m.
WHERE: Zoom
---
Title: "Dual Fracturing Operations - Logistics and Best Practices"
Abstract:
Dual frac is a novel idea to obtain significant pumping efficiency by pumping into two wells simultaneously with one frac crew. This method requires a significant amount of planning to align all the field services precisely and be prepared for any sub-surface pressure reactions that may require real-time job design changes. The stimulation job design, perforation schemes, on-site service providers, pumping equipment and monitoring were planned and optimized to ensure safe and effective stimulation treatment.
In this presentation, the step by step demonstration of the planned activities such as health and safety factors, the method of execution, reasons for Non-productive time and the operational gains made when comparing a zipper frac vs dual frac operation are explained.
Bio:
Chris Caplis is the Completions Manager for Sundance Energy. He has more than 20 years of drilling & completion experience in the energy industry. He started off as a drilling engineer and has held several senior level positions. He was the drilling manager for Crowheart Energy before moving to Sundance Energy to manage their completions program. He has served in this role for over a year. He has a keen interest in advancing well stimulation and completion practices in the Eagleford shale with a science-based approach to understanding the subsurface in conjunction with data analytics. Most recently, he was the first to successfully implement the dual frac approach in the Eagleford shale. Chris has a degree in Petroleum Engineering from Louisiana Tech.
SPE DISTINGUISHED LECTURER | Mitigating Production Degradation Due to Frac Hits
When: Wednesday, September 16, 2020 | 12:00 p.m. - 2:00 p.m.
Where: Zoom Meeting
---
Title: "Mitigating Production Degradation Due to Frac Hits in Unconventional Reservoirs"
Abstract:
In unconventional reservoirs, a "frac hit" is the infill-to-parent well communication during hydraulic fracturing. In most shale plays, production from the parent-infill well system drops below original forecasts due to production degradation after fracture hits from offset wells. This study reviews current methods to mitigate the production degradation and evaluates the effectiveness of these methods. Major challenges and opportunities are also presented.
The mitigation methods discussed in this lecture include (1) applying far-field diverter during fracturing in the infill wells, (2) reinjecting water into the parent wells, and (3) refracturing parent wells. Key design considerations for each method are presented in detail. A total of 565 fracture "hit events" at 41 impacted parent wells are statistically analyzed. Long-term well performance of several hundred impacted wells are also evaluated.
Based on the comprehensive analysis, the abovementioned three mitigation methods are field-proven and effective in protecting parent wells and improving infill well stimulation efficiency. With low operational costs, pumping far-field diverters results in a P50 EUR increment by 6%, with a 20% failure rate in the parent well protection. Water reinjection in the parent wells shows successful parent well protection, but the impact on the long-term well performance is negligible. Re-stimulation of properly selected parent wells with near-wellbore diverters indicates a P50 EUR increment by 40%. The selection of parent well protection methods needs to be fit-for-purpose and is fundamentally dictated by well conditions, operational experience, and economic models applicable to the area.
Take-away: "Frac hit" mitigation methods need to be fit-for-purpose and are fundamentally dictated by well conditions, operational experience, and specific economic models.
Bio:
Junjing Zhang is a senior engineer in the Global Wells organization at ConocoPhillips. He supports completion and fracturing across ConocoPhillips assets in Lower 48 Eagle Ford, Bakken, Alaska, China, Canada, and Australia. He has 12 years of research and industry experience. Zhang has developed expertise in well stimulation, wellbore related geomechanics, and applied data analytics. Zhang holds a Ph.D. degree from Texas A&M University. He has received 5 SPE awards, including the 1st place award for the SPE International Student Paper Contest (Ph.D. group). Zhang also received the ConocoPhillips Outstanding Early Career Technologist Award. He has authored 9 journal publications and has made over 30 presentations at various SPE occasions. He currently serves as a program committee member and session chair for the SPE Hydraulic Fracturing Technology Conference and Exhibition. Zhang is also a licensed Professional Engineer in the State of Texas, U.S.A.
SPE | Summer Social
When: Wednesday September 9, 2020 | 4:30 p.m. to 6:00 p.m.
Where: Zoom
---
Grab your favorite summer beverage, and let's kick off the new SPE term by gathering virtually! Celebrate this year's regional award winners, honor 25+ year members, and reconnect with your SPE colleagues. This event will include networking opportunities through breakout rooms. Please consider purchasing a ticket to help us raise money for scholarships.
DENVER SPE | Webinar: Comparative Summary of Conventional O&G Injectors...
When: Wednesday June 17, 2020 | 12:00 p.m to 1:00 p.m
Where: Zoom Link
---
Title: "Comparative Summary of Conventional O&G Injectors, CO2 EOR and CO2 Storage Injectors"
Speaker: Talib Syed, P.E.
Abstract:
Increased concerns globally from greenhouse gas emissions (principally from carbon dioxide – CO2 and methane – CH4) and related climate change and global warming impacts have led to an increase in the number of carbon capture and underground storage (CCUS) projects around the world. The U.S. oil and gas industry has led the world in the utilization of CO2 for Enhanced Oil Recovery projects since the 1950s (with 70% of the world's CO2 EOR floods located in the Permian Basin of West Texas). It has the technology, experience and know-how to enable safe long-term storage of CO2 primarily in deep saline formations, or in depleted oil and gas reservoirs.
This Webinar presents a summary of the key comparative factors between conventional oil and gas injectors, CO2 EOR and CO2 storage injectors that have to be considered during the life cycle of a well. These factors include: (1) High Injection/Operating/Reservoir Pressure Management, (2) CO2 Corrosion, (3) Well Design & Construction, (4) Well Integrity, (5) Material Selection, and (6) Plugging and Abandonment.
Bio:
Talib Syed, P.E. holds a B-Tech (Chemical Engineering – Univ. of Madras, India) and an M.S. in Petroleum Engineering (Univ. of Oklahoma) and is a Registered Petroleum Engineer in CO and WY. Talib started his oilfield career with ARAMCO – Saudi Arabia and has U.S. and international experience – both onshore and offshore. Talib has been selected as a SPE Distinguished Lecturer on Life Cycle Well Integrity for the 2020-2021 Program Period and currently serves as SPE Denver Section Chair – HSES/Facilities and SPE Member-at-Large CCUS Technical Section. He is a member of American Association of Drilling Engineers (AADE – Denver Chapter), Interstate Oil and Gas Compact Commission (IOGCC) and Ground Water Protection Council (GWPC).
Further details, event registration, and Zoom links will be provided in our June 2020 Section Newsletter.
Zoom Meeting Details.
https://us02web.zoom.us/j/84674224490
Meeting ID: 846 7422 4490
One tap mobile
+13462487799,,84674224490# US (Houston)
+12532158782,,84674224490# US (Tacoma)
Dial by your location
+1 346 248 7799 US (Houston)
+1 253 215 8782 US (Tacoma)
+1 669 900 9128 US (San Jose)
+1 312 626 6799 US (Chicago)
+1 646 558 8656 US (New York)
+1 301 715 8592 US (Germantown)
Meeting ID: 846 7422 4490
Find your local number: https://us02web.zoom.us/u/kc9U49bprr
SPE YP | Lunch and Learn: Illuminating Wells With Intervaention-Based Fiber Optics
When: Wednesday, March 11, 2020 | 11:30 a.m.
Where: Liberty Oilfield Services | 1950 17th St, Suite 2400, Denver, CO
---
Speaker: Matthew Lawrence, Senior Technical Advisor & Ahmed Attia, Reservoir Manager, Ziebel
Abstract:
Better data informs better decision making. Multiple factors impact well and completion performance that are not discernable from surface production data alone. How can operators understand which factors are impacting their completion optimization efforts? Distributed fiber optic sensing (DAS and DTS) is playing a pivotal role in advancing operator understanding of stimulation and production performance. However, permanent fiber installations are cost-prohibitive, restricting utilization or limiting the scope of data collection to a single well in a single section of a play.
Intervention based fiber optics are a cost-effective alternative allowing a broader scope of diagnostic efforts. This presentation will review applications of deployed fiber optics for evaluating stimulation and production uniformity, completion efficiency, and well spacing. These real-world case studies demonstrate how data gathered by distributed sensing is equipping operators to produce better wells sooner.
Bios:
Matthew Lawrence is a Senior Technical Advisor at Ziebel. He's worked in the upstream oil and gas for 19 years, introducing new technologies to aid operators in diagnosing completion and reservoir behavior. Over the past five years, he's helped create and grow the market for intervention-based distributed fiber optic sensing (DAS+DTS).
Ahmed Attia is the North American Reservoir Manager who leads the reservoir group at Ziebel US. With over 10 years of experience in the energy sector, Ahmed has focused on developing an in-depth understanding for unconventional wellbore behaviors and completion designs. Currently focused on DAS and DTS Ahmed has played a key role in the development and implementation of Ziebel's leading wellbore and completion analysis .
Lunch will be provided.
Join us as well for our monthly Happy Hour at Room for Milly, 4:30pm, 1615 Platte St Suite 145, Denver, CO 80202