SPE General Meeting | Integrating Multiple Diagnostic Methods to Determine...
When: Wednesday, October 20, 2021 | 11:30 am to 1:00 pm
Where: Denver Athletic Club | 1325 Glenarm Pl, Denver, CO 80204
---
Title: "Integrating Multiple Diagnostic Methods to Determine Limited Entry Treatment Effectiveness"
Speaker: Dave Cramer, 2021/2022 SPE Distinguished Lecturer and Senior Engineering Fellow for Conoco Philips Global Completions.
Abstract:
This presentation covers the essential elements of limited entry treatment design and reviews a case study of plug-and-perf horizontal well treatments in an unconventional shale play. In the case study, various diagnostic methods were used to better understand and quantify the factors determining limited entry effectiveness. Three diagnostic methods were implemented: 1.) injection step-down tests and pressure analysis of the fracturing treatments, 2.) video-based perforation imaging and 3.) distributed acoustic sensing (DAS).
In-situ stress variation and perforation erosion were determined to have significant impacts on treatment allocation among perforation clusters. Other undesirable effects such as heel-side flow preference were also observed. Camera images confirmed proppant-induced erosion at the scale of individual perforations. Measurements from the digital images provided comparison points for predictive software using surface pressure measurements. DAS results provided cluster level proppant distribution values. Correlations were also observed between treatment allocation values from DAS data and values derived from perforation friction calculated from Bernoulli's equation using the image-based entry hole diameter data.
The results of the case study indicated that a staggered perforation design using more gradual changes among clusters would lead to a more balanced treatment. This scenario was evaluated along with a job design featuring high excess perforation friction and an equal number of perforations in each cluster. Fracture-simulation runs indicated that both tactics are likely to improve slurry allocation.
The key take-away from this lecture is that limited entry treatments can result in effective stimulation along the entire wellbore when the best practices disclosed in the presentation are followed.
Bio:
Dave Cramer is a Senior Engineering Fellow on the ConocoPhillips Global Completions Engineering staff in Houston, TX and specializes in hydraulic fracturing applications. He has published 65 technical papers and holds 2 U.S. patents. He is a registered Professional Engineer in Colorado. Dave has been selected as an SPE Distinguished Lecturer on two occasions, in 2003-2004 and for the upcoming 2021-2022 campaign. He was the SPE Region Director for the U.S. and Canada Rocky Mountain region from 2004-2007. His industry recognitions include the SPE International Cedric K. Ferguson Certificate (2020), SPE International Distinguished Member Award (2019), SPE International Completions Optimization and Technologies Award (2011), and SPE Denver Section Henry Mattson Technical Achievement Award (1993).
SPE General Meeting | Unified Well Spacing and Completion Design for Unconventional...
When: Wednesday, November 17, 2021 | 11:30 am to 1:00 pm
Where: Denver Athletic Club | 1325 Glenarm Pl, Denver, CO 80204
---
Title: "Unified Well Spacing and Completion Design for Unconventionals – A Physics and Data-Driven Approach"
Speaker: Walter C. Dobbs, International Reservoir Technologies, Inc.
Abstract:
Development of unconventional plays requires an early election of horizontal well targeting and spacing. As operators fine-tune development plans, changes to that initial framework can take years to implement due to long lead times for land, permitting, and planning. However, hydraulic fracturing design remains a more flexible design element, representing a powerful force for optimization.
With a combination of accessible physics-based modeling and data analysis, engineers can see through the noise of multi-variate systems to create high-confidence integrated well spacing and completion designs for frontier and mature field development and for campaigns that have been drilled but not yet stimulated. This approach mixes long-standing reservoir engineering practices with developing ideas about how to represent the hydraulic fracturing process and response.
A Dynamic Stimulated Reservoir Volume modeling workflow constrained against treatment, flowback, and production data enables engineers to interpret the most efficient stimulation fluid volume and forecast performance for any system. Model predictions and field data are unified in an elegant visualization that illuminates a complex multi-well design space. Insights about the impacts of geology and reservoir conditions highlight the potential for design customization across the play.
In stacked plays, the application of these techniques becomes even more important. This workflow was developed and applied extensively in the Denver-Julesburg Basin Niobrara play. The asset team validated the approach against a 70-well field trial then used it to decipher regional performance and ultimately to post-appraise and design drilling and completion campaigns for the most efficient use of capital.
Bio:
Walter Dobbs has spent over 25 years interpreting and forecasting reservoir behavior in support of programs designed to maximize oil and gas recovery and investment returns. He specializes in dynamic reservoir modeling, well performance analysis, and reservoir fluids characterization and has participated in field studies of conventional and unconventional plays in several North American and worldwide basins. Walt is passionate about using the practice of reservoir engineering to reveal unique stories told by the dynamics of petroleum reservoirs. He holds BS and MS degrees in Petroleum Engineering and is a registered Professional Engineer in Colorado, Texas, and Wyoming.
SPE Denver | 2021 Summer Social
When: Thursday, September 16 2021 | 5:00 pm to 7:00 pm
Where: Recess Beer Garden | 2715 17th Street #103 Denver, CO 80211
---
Join SPE to kick off the 2021-2022 term!
Join the Society of Petroleum Engineers-Denver as we kick-off the 2021-2022 session with an in-person summer social. This event will celebrate the accomplishments of our Regional Award winners and the continuing participation of our members who have been a part of the organization for over 25 years. Reconnect with other SPE members as you share light appetizers and drinks in a networking environment!
SPE General Meeting | Solving Gas Interference Issues with Sucker Rod Pumps
When: Wednesday September 15, 2021 | 11:30 am to 1:00 pm
Where: Denver Athletic Club | 1325 Glenarm Pl, Denver, CO 80204
---
2020/2021 SPE Distinguished Leturer
Speaker: Anthony Allison, Senior Artificial Lift Advisor at Occidental Oil & Gas
Abstract:
Gas/liquid ratios (GLRs) typically increase later in the life of a sucker rod-pumped well, and unconventional reservoirs may have high GLRs from the beginning of production. How to handle that gas production is important for sucker rod pumps, as the efficiency is reduced when gas enters the pump. A project was undertaken to quantify several methods used to handle gas production with sucker rod pumps and the effectiveness of each.
This project focused on three areas of design or operation intended to improve gas handling:
· Gas separator design: The sizing of downhole gas separators was reviewed, and steps were taken to match the pumping system with the proper separator. In cases where the separator was not pulled, the pump displacement was adjusted to ensure it was within the capacity of the existing separator. Where there was an opportunity to replace the separator, the design was modified to ensure the separator capacity matched the expected well production.
· Variable speed drives: Horizontal wells do not provide consistent inflow, but rather exhibit slugging behavior as portions of the lateral load up with liquid or gas. This makes pump-off control difficult with conventional rod pump controllers, which stop the pump completely when there is a lack of fluid at the pump. The performance of variable speed drives was studied to determine if continuous operation while adjusting the speed to accommodate slugging would improve production.
· Backpressure valves: Backpressure has been used as a method to improve the performance of wells with gas interference, but the benefits have been questionable compared to the negative impacts on equipment loading. Wells with elevated tubing backpressure were identified, the backpressure was reduced to line pressure, and the impact on performance was monitored.
Bio:
Anthony Allison is a Senior Artificial Lift Advisor for Occidental Oil & Gas, where he provides in-house support for the analysis, optimization, and troubleshooting of sucker rod pumps globally. He has thirteen years of experience with sucker rod pumping systems, and currently serves as chairman of API Subcommittee 11, which oversees standards related to artificial lift equipment. Anthony has previously served as chair of the SPE Artificial Lift Conference and Exhibition-Americas and as an SPE Distinguished Lecturer. He holds a bachelor's degree in Electronics Engineering Technology and master's degree in Petroleum Engineering, both from Texas A&M University.
SPE MIT | Carbon Capture, Utilization, and Storage as a Transition for Oil & Gas Professionals
When: Thursday June 24, 2021| 12:00 pm to 1:00 pm
Where: Zoom
---
Presenter: Steven M. Carpenter, Ph.D.,
Director - Enhanced Oil Recovery Institute, School of Energy Resources, University of Wyoming
About the talk
Join us for an overview of carbon capture, utilization, and storage (CCUS) and how oil & gas professionals can engage and find new opportunities for continued career success.
About the speaker
Dr. Steven M. Carpenter
Dr. Carpenter is a seasoned executive with 30+ years of experience in the energy and CCUS space. He is an internationally recognized Subject Matter Expert on Enhanced Oil Recovery (EOR), Carbon Capture, Utilization, and Storage (CCUS), climate change, carbon, and risk management issues. Dr. Carpenter is the Head of Delegation and Chair of the United States Technical Advisory Group (TAG) for ISO Technical Committee TC-265: Carbon dioxide capture, transportation, and geological storage; and the Chair of the American National Standards Institute's Technical Committee CSA/ANSI ISO 27916:19 Carbon dioxide capture, transportation and geological storage — Carbon dioxide storage using enhanced oil recovery.
Dr. Carpenter is the Chair of the CSA Groups Strategic Steering Committee on Natural Resources; a Trustee with the Energy Mineral Law Foundation; a Trustee with the International Pittsburgh Coal Conference at Swanson School of Engineering, University of Pittsburgh; and received a lifetime appointment to the Executive Order of the Ohio Commodore.
Dr. Carpenter holds degrees in physics, environmental public policy, and transdisciplinary approaches to CO2-EOR & CCUS.
COMPLETIONS STUDY GROUP| A New Approach to Sealing Unwanted Casing/Liner Perfs, Breaches and Leaks
When: Tuesday May 25, 2021 | 11:50 a.m. to 1:00 p.m.
Where: Zoom
---
Presenter/Author: Dale Larsen, Business Development Manager, New Well Tech, LLC
Abstract:
A Sealant Material to Fix Wellbore Leaks, Breaches, Unwanted Perforations and Water Flows
Objectives/Scope: Shale wells often drop to sub-economic levels in a relatively short period of time due to rapid production decline, water production, or wellbore interference issues. To salvage these wellbores, it requires a reliable method to fix their leaks and breaches or to block the unwanted fractures and perforations that already exist from the original completion.
A sealant material has been developed which is liquid on surface, then cures to form a pliable solid that can seal unwanted perforations or fracture openings.
Field tests were performed on a vertical well that had been fractured in two stages. The sealant material was bullheaded into both perf clusters simultaneously. It was then squeezed into the formation while slightly under displacing. After the material cured to a solid, the excess remaining in the wellbore was drilled out. Pressure tests were done on both intervals to see how much differential pressure the sealant could hold.
Results/Conclusions: After cleaning out past the top perforation cluster, the zone was pressure-tested up to the maximum allowable wellhead pressure. After holding for 25 minutes, the pressure was released and drilling was resumed on the sealing material that covered the lower interval.
Applications/Significance: This sealant material gives a cost effective and relatively low risk alternative to repair the well. The sealant material requires relatively small volumes and hence is cost effective. Lab and field test showed that the reaction can be controlled, which minimizes the risk that this sealant may set up too early or too late. Field tests also showed that it was easy to drill out the residue left in wellbore. It leaves original wellbore ID intact and it seals off not only the wellbore opening, but also near wellbore pathways, such as multiple fractures, cement channeling, and the open hole annulus of a sliding sleeve completion. With this material as a tool to increase the production of declining shale wells, the need for new replacement drilling may be averted saving money to the operator and decreasing the environmental impact.
Bio: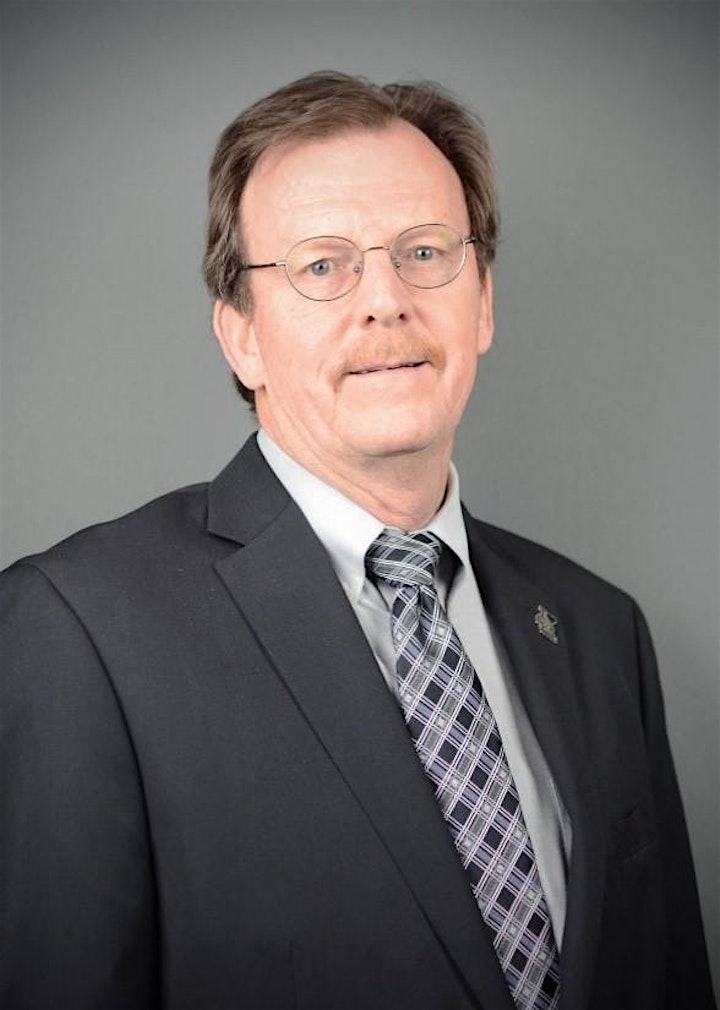 Dale graduated with a B.S. degree in Geological Engineering from the South Dakota School of Mines. He has worked in the oil and gas industry for 39 years spending several years with The Western Company of North America, BJ Services and Calfrac Well Services. He served as a Production Engineer for EP Production and Westport Resources and as a Production Superintendent for Questar E&P. He has worked extensively in Colorado, Utah and South Texas. Dale has written three Society of Petroleum Engineers (SPE) papers while serving in many leadership roles for SPE. He has served on the Board of Directors for the Denver Petroleum Club and Ministry Architecture, a charitable architectural ministry working in SE Asia, Africa and South America. Dale spent several years serving on the Board of Advisors with Western Energy Alliance (WEA) and the Legislative, Legal and Regulatory Committee for Colorado Oil and Gas Association (COGA). Dale is the 2017 recipient of the WEA Roustabout Award which recognizes Distinguished Career Achievement in the Service Sector of Oil and Gas.Dale worked from 2016 – 2019 as the Industry Advocate for Calfrac defending our industry in the public arena. He has spoken in many venues informing and advocating groups about Hydraulic Fracturing including Colorado Oil and Gas Association (COGA); Department of Energy (DOE) Analytical Services Program; Energy Fellows Institute; 2018 ICoTA Conference (San Antonio); 2019 Refracturing Conference (Houston) among others.Dale is currently employed by New Well Tech, a Houston-based company, that promotes a new refracturing science.
SPE MIT | Facing the Energy Transition: Some Choices and Actions for Oil & Gas Industry
When: Thursday May 20, 2021 | 12:00 p.m. to 1:00 p.m.
Where: Zoom
---
Speaker: Dr. Raymond Franssen of Synergeo LLC.
The energy transition imposes fundamental changes and unparalleled short- and long-range challenges to the oil and gas industry. Concerns about stranding assets and financial risks abound. The presentation briefly introduces our energy system and the related climate crisis and sketches possible GHG emissions scenarios and the related energy-demand curves till midcentury. Actions in the oil supply chain that reduce CO2 - and methane emissions and the introduction of emissions tracking & reporting standards are required. We will also briefly look at the role Carbon Capture and Storage (CCS) may play in the energy transition.
Bio:
Raymond joined the upstream oil and gas industry 32 years ago as a geologist. He has worked in Europe, Gulf of Mexico, Middle East, North Africa and SE Asia for Shell and its Joint Ventures. A successful global explorer with multiple commercial oil and gas discoveries in different basins he developed a wide perspective on energy issues. Leadership roles include developing and implementing a global transformational change project for Shell global exploration. He earned a B.Sc. from Leiden University, M.Sc. and Ph.D. from Utrecht University, the Netherlands.
SPE General Meeting | Rethinking an Industry Recommended Practice....
When: Wednesday May 19, 2021| 11:45 a.m. to 1:00 p.m.
Where: Zoom
---
Title: "Rethinking an Industry Recommended Practice: Lessons being learned from Monograph 5 (Type Well Profiles)"
Abstract:
The purpose of the upcoming SPEE Monograph 5 is to be a recommended practices guideline for the evaluation engineer to perform type well analysis, focusing first on public or easily obtained data, and then enhancing the reliability by supplementing detailed or proprietary data as necessary. The monograph gives due consideration to the "fit for purpose" confidence level to be achieved. Secondly, this monograph serves as a guideline for assessing the reliability of type well profiles. This presentation will highlight current efforts to develop industry recommended practices related to development of Type Well Profiles and review the Type Well Profile workflow, highlighting key specific elements. We will also discuss key considerations when integrating new workflows or industry recommended practices.
Speaker Bio: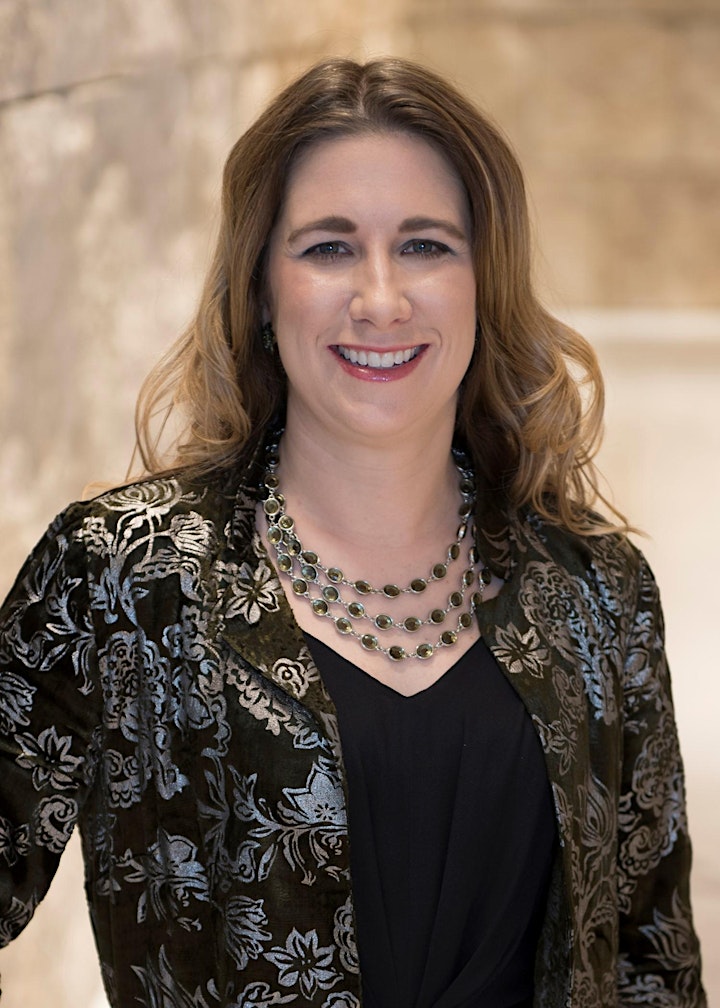 Jennifer Fitzgerald is currently Vice President, Corporate Reserves at Occidental Petroleum Corporation, following the recent acquisition of Anadarko Petroleum Corporation. Prior to joining Anadarko in 2014, Jennifer worked at Ryder Scott Company and ExxonMobil Corporation. She has extensive experience evaluating a variety of conventional and unconventional assets in basins around the world. Jennifer is an industry expert in SEC and SPE-PRMS reserves definitions.
Jennifer earned a BS degree in Chemical Engineering at the University of Illinois Champaign-Urbana and is a licensed Professional Engineer in the State of Texas. She is an active member of the Society of Petroleum Evaluation Engineers, currently serving as Chair for Monograph 5 committee and a Past President. She is also a member of the Society of Petroleum Engineers.
SPE Denver Volunteering| Girls Exploring Science, Technology, Engineering, & Math (GESTEM)
When: Wednesday May 19, 2021 | 8:00 a.m. to 1:00 p.m.
Where: Zoom
---
Title: "Girls Exploring Science, Technology, Engineering, & Math (GESTEM) presented by Society of Women Engineers (SWE)"
Registration: Contact SWE directly at gestem.guide@gmail.com
Alternatively, contact Hilary Moore at hilary.moore@chevron.com
About:
The Society of Women Engineers Rocky Mountain Sections holds an annual GESTEM event with the goal of empowering girls by introducing them to the exciting possibilities of STEM careers. This year the event will be held virtually and there will only be 3 workshops (instead of the 40+ normally held). As event hosting is limited, SPE volunteers will participate as Group Guides. Each Group Guide will lead ~5 girls through the event, and interact with them one-on-one all day. Each guide will receive a kit two weeks in advance with materials, view an advance training prepared by the workshop presenter on how to put together the kit, and be prepared to help their group of girls through the activity.
For more information about GESTEM:
Visit this website: SWE RMS GESTEM - SWE Rocky Mountain Section (swe-rms.org).
For more information about volunteering for GESTEM:
Visit this website: SWE RMS GESTEM Volunteers - SWE Rocky Mountain Section (swe-rms.org).